Team
Meet the EUCONAS Team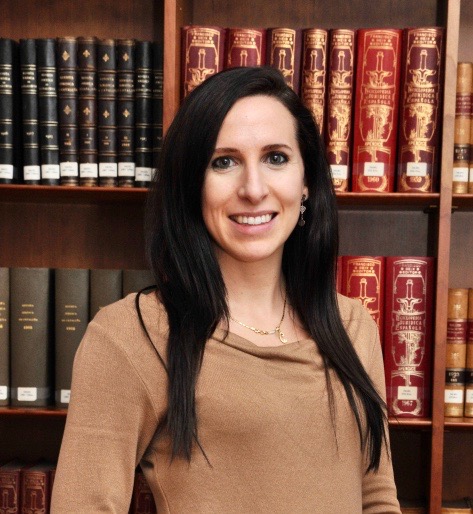 Dr Cristina Blasi Casagran (UAB)
Coordinator
Dr Cristina Blasi has the role of Module Leader in this Jean Monnet Module. Dr Blasi is Assistant Professor Serra Húnter at the Autonomous University of Barcelona (UAB). She is a researcher and lecturer of EU Law and Public Participation in the EU institutions in the Law Faculty. After she completed her Law Degree in 2007, she completed a Masters degree on EU integration (Barcelona, 2008), a LL.M. on EU Law (Saarland, 2009) and a LL.M on Comparative, European and International Laws (Florence, 2011). She completed her Ph.D. in Law at the European University Institute (Florence, 2015), in which she specialised on EU privacy and data protection law. As for her professional experience, she carried out paid internships at the Legal Service of the European Commission (2010), the European Supervisor of Data Protection (2012) and Europol (2013). Dr Blasi has 10 years of teaching experience to undergraduate and graduate students at several universities, as well as research experience on projects funded by the Spanish government and by the European Commission. Besides EUCONAS, she is currently coordinating an H2020 project of "IT tools and methods to manage migration flows" (ITFLOWS).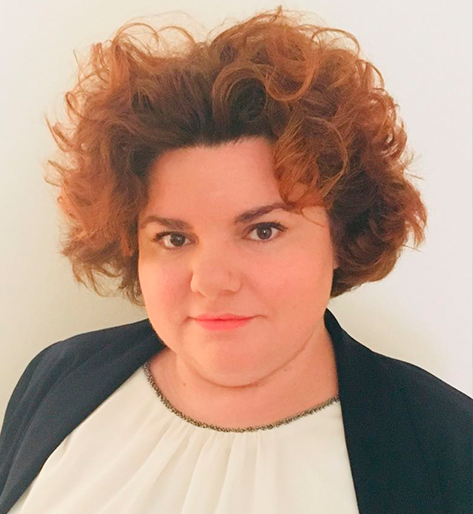 Mrs. Lídia Ballesta Martí (UAB)
Lecturer
Mrs Ballesta is a pre-doctoral researcher and associate professor at the Autonomous University of Barcelona (UAB) since September 2016. She is a researcher and lecturer on EU matter as the Law Faculty. After she completed her Law Degree in 2009, she completed a Master degree on EU integration (Barcelona, 2012) She is currently working on her Ph.D. in Law at the Autonomous University of Barcelona (UAB) in which her main research field is the EU Digital Single Market Strategy and the EU regulation on Copyright and Intellectual Property. As for her professional experience, she carried out an internship at the Spanish Desk of Eurojust (2010). 
She has been working as a lawyer since 2010, becoming for 2015 and 2016 Legal Manager of an Music Publishing Company dealing with copyright and licensing issues all over the globe.
Currently, she is teaching EU Law and Digital Law to undergraduate and graduate students at different universities and business schools.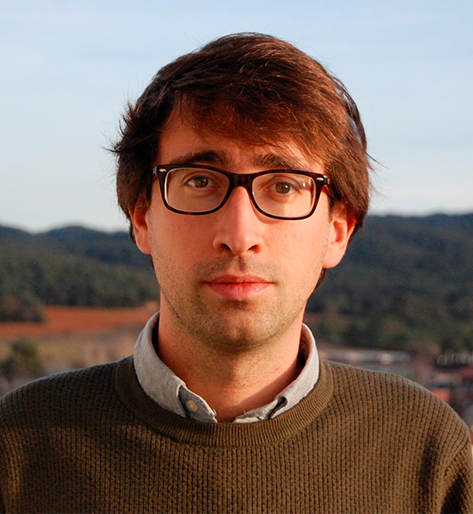 Dr Enrique Hernandéz Pérez (UAB)
Lecturer
Dr Enrique Hernández is a post-doctoral fellow at the Department of Political Science at the Universitat Autònoma de Barcelona (UAB), where he is a member of the Democracy, Elections and Citizenship (GRDEC) research group. He completed a Ph.D in Political and Social Sciences at the European University Institute in 2016. Enrique's main research interests are in political attitudes, public opinion, electoral behavior, and political participation. His work has been published in Research & Politics, Electoral Studies, the European Journal of Political Research, and Comparative European Politics.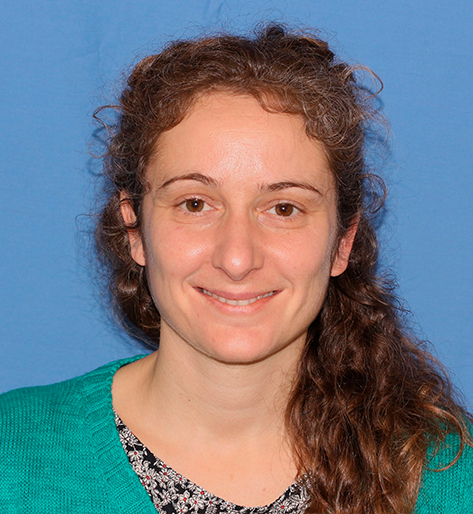 Dr Paola Rocchi (European Commission)
Lecturer
Since February 2017, Dr Paola Rocchi has been a researcher at the Joint Research Centre of the European Commission. In particular she works at the unit "Circular Economy and Industrial leadership" (Seville site) that supports the implementation of the EU Sustainable Development Strategy.
After completing a degree in political Science at the University of Bologna (Italy) in 2004, in 2007 she completed a two-year Master degree in Economics at the same university, in 2010 a two-year master degree in Applied Economics at the Autonomous University of Barcelona (UAB), Spain, and in 2015 a Ph.D. in Economics at the University of Barcelona (UB), Spain.
She has 5 years of teaching experience in Economics in different universities in Barcelona, Spain (Microeconomics at the UB, International Economics and the UAB study abroad program, International Monetary and Financial Economics at the ALBA study abroad program). She also has other related professional experiences, such as research assistant in different projects (European Programs Implementation of Economic Development for ACP countries — Economisti Associati, Bologna, Italy, 2003.  Entrepreneurship and Business Models — IESE Business School 2010-2011. Survey on Business Strategy, panel data updating — University of Barcelona, 2013). She participated in projects funded by the Spanish and Catalan government (ECO2012-34591, Spanish Ministry of Economy and Competitiveness. SGR 950, Catalan Agency for the Management of University and Research Grants).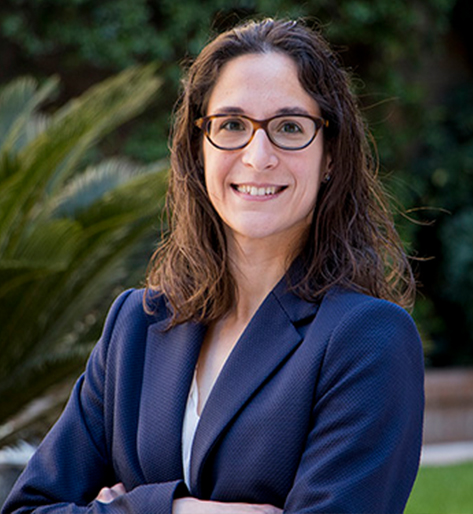 Dr Alicia Gómez Tello (Universidad de Valencia)
Lecturer
Dr Alicia Gómez Tello is lecturer (assistant professor) in the Department of Economic Analysis at the Universitat de València and associate researcher at the Ivie (Instituto Valenciano de Investigaciones Económicas).
She is graduated in Economics (with special honors) at the Universitat de València (2008) and Doctor in Applied Economics (international degree and with special honors) at the Universitat Autònoma de Barcelona (2016). She also holds a Master's Degree in Research in Economics by the Barcelona Graduate School of Economics and the Universitat Pompeu Fabra (2010).
Her main research interests focus on international economics, regional economics, and applied economics, with a particular interest on the question of the European integration process.
Since 2011 she has experience in teaching: she has taught in the Study Abroad Program at the Fundació UAB (2011–2017), Universitat Autònoma de Barcelona (2014–2016), Centro Universitario EDEM (2017–2018), and Universitat de València (since 2018).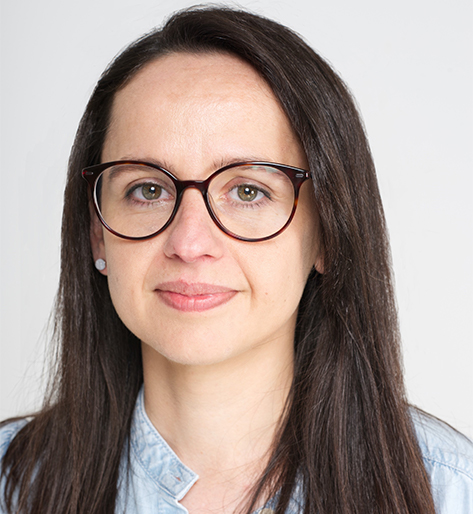 Dr Serena Natile (Warwick University)
Lecturer
Dr Serena Natile is an Assistant Professor at Warwick Law School, University of Warwick, UK. Serena's research and teaching interests lie in the areas of gender and the law with a particular focus on international economic law, labour law and social reproduction theory. Serena has published on gender equality in international law, law and development, financial inclusion and the regulation of digital technologies. Her recent book The Exclusionary Politics of Digital Financial Inclusion: Mobile Money, Gendered Walls (Routledge, 2020) provides a socio-legal critique of the narratives, institutions and governance of digital financial inclusion as a development strategy for gender equality, arguing for a decolonial politics of redistribution to guide future digital financial projects. Serena holds a BA in International Law from the University of Siena (Italy), a MA in European and International Studies from the University of Trento (Italy) and a PhD in Socio-Legal Studies from the University of Kent (UK). Serena also holds a Postgraduate Certificate in Academic Practice and is a Fellow of the UK Higher Education Academy. Besides academia, Serena worked for the Migration and Asylum Unit of the Permanent Representation of Italy to the EU (2010) and for the UNDP in Brussels (2011) and collaborated with gender rights organisations and activists in Italy, Kenya, Ghana, Uganda and Brazil.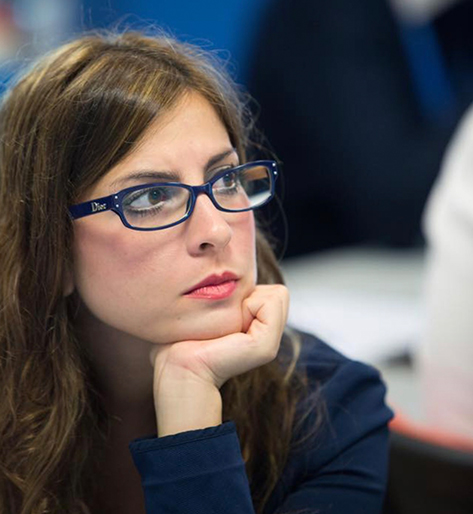 Ms. Linda Cottone (IOM – Geneva)
Lecturer
Ms Cottone has a degree in Law and is specialised in the international protection of human rights and the law of the sea. She is currently Ph.D. candidate in international public law and international relations at the Autonomous University of Barcelona (UAB). In her academic research she adopts an integral approach to protect and guarantee individual rights focused on reinforcing interstate cooperation on security and governance of human mobility as a fundamental measure to combat transnational crime.
Since 2020, she has joined the International Migration Law Officer at IOM Headquarters in Geneva, Switzerland. Before that, she was working at the Libyan mission of IOM as a Research Officer, establishing and coordinating the Research and Policy Unit.  With IOM she worked also in West Africa being based in Niger, working on preventing irregular migration and supporting awareness raising campaigns against radicalization and violent extremism. In the Horn of Africa in Djibouti, she managed IOM mixed migration program and the Yemeni crisis response. She is former associate expert for the United Nations Interregional Crime and Justice Research Institute (UNICRI), with which she served in Algeria and at Headquarters in Turin and Rome, focusing on security, counter terrorism and transnational organized crime and human mobility. Cottone worked on refugee protection with UNHCR in Spain.
Out of the United Nations system, Linda served the Italian government through legal advisory and research on social policies for the integration of regular migrants, refugees and asylum seekers, as well as victims of trafficking in persons.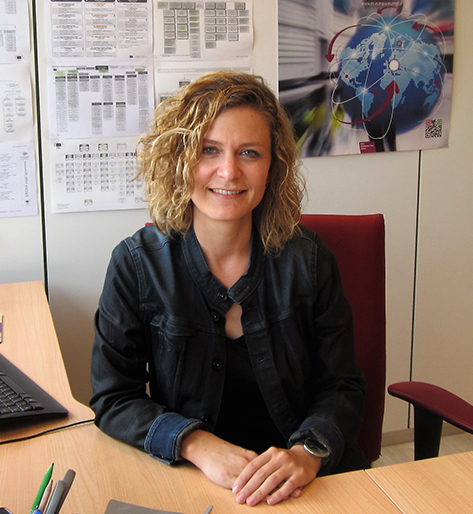 Ms. Stefanie Ubrig (A4U)
Lecturer
Ms Stefanie Ubrig delivers a lecture on Research and Innovation in the EU and the promotion of interests in Brussels. Since January 2015, Stefanie Ubrig is the Director of OPERA – Office for the Promotion of European Research Activities – at Alliance 4-Universities, a strategic association of four leading public Spanish universities (Universitat Autònoma de Barcelona, Universidad Autónoma de Madrid, Universidad Carlos III de Madrid, Universitat Pompeu Fabra de Barcelona). Her role is to promote the interests of the four universities and their researchers in EU research policies and programmes, foster research collaborations with European partners and provide strategic recommendations to make their research proposals more competitive. In 2015 and 2016, in the framework of the MIRRIS project (FP7), she gave three capacity building sessions to Science ministries and Research councils in Croatia, Slovenia and Estonia to improve their participation in European research programmes.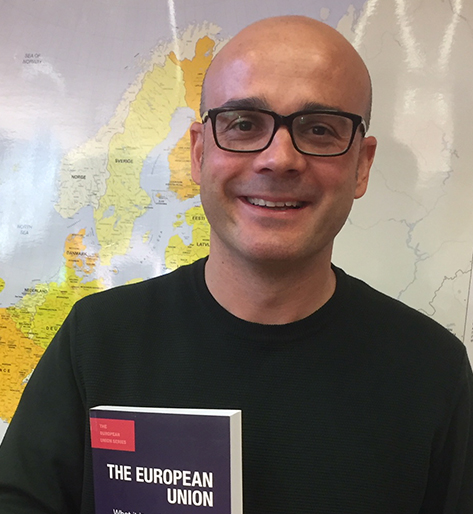 Mr. Albert García Macián
Lecturer
Mr Albert Garcia is graduated in Philosophy at the Autonomous University of Barcelona  (UAB). He studied part of his degree at the universities of Aarhus (Denmark) and Heidelberg (Germany). After he completed his Philosophy degree, he completed a Postgraduate course on Management of Institutions, Companies and Cultural Platforms at the Pompeu Fabra University (Barcelona).
Currently, he works as a coordinator of European Projects and International Relations at the municipality of Mollet del Vallès (Barcelona). He has more than 7 years of expertise managing projects funded by the European Union. He is an expert about Cohesion Policy Funds and on the Impact of European Policies at local level. He has participated in several European projects: Horizon 2020, PRIMA, URBACT II and III, Erasmus +, etc. as well as coordinator of several awards won by Mollet municipality: European Green Leaf  and European City of Sport, granted by the European Commission and The European Diploma granted by the European Council. He has been part of the team that established the European Green Leaf Network after the request of the Directorate General of Environment of the European Commission.
He has also been selected several times as prominent speaker across Europe to deliver speeches about the contribution of cities to the objectives established by the European Union at the European Parliament, Green Week,  CEMR Congress, UN Habitat III meeting in Ecuador, etc.  Since, 2017he has been delivering presentation about the European Union to students and citizens in Mollet del Vallès.
He also coordinates the international relations of the municipality of Mollet with European cities and cities worldwide through twinning agreements or bilateral agreements (City Diplomacy).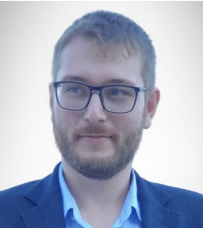 Mr. Francesco Camomita
Lecturer
He currently works as Researcher & Project Manager at WISE ANGLE Consulting (BCN, Spain). PhD in Geography and European Studies (UAB), MA in European Integration (UAB), BA in International Relations with Spanish (Swansea University, UK). Francesco holds wide expertise in the field of EU institutions and European Public Policies (particularly under cohesion and European Territorial Cooperation) consolidated through 9+ years working in Spanish Universities as researcher, lecturer and research support specialist (RECOT Network at Autonomous University of Barcelona; Barcelona Center for European Studies at Pompeu Fabra University). He has developed competences in project management, policy analysis, scientific writing and public speaking at the national, EU and international level.
Francesco has already authored a number of publications based on the topic of European Territorial Cooperation, the INTERREG programs and the governance and activities of Euroregions. Other research interests also include decision-making processes of the EU and advancements in the European Integration debate and its democratisation, particularly through European Elections.
He has also been an official collaborator of the European Documentation Centre of UAB.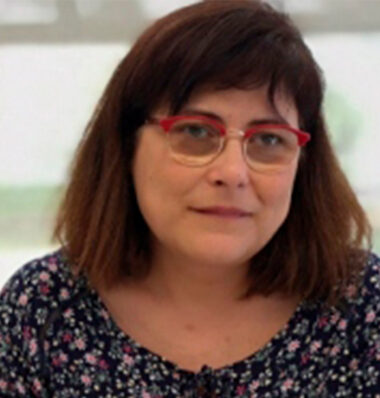 Mrs. Concepció Muñoz
Assistant
Concepció Muñoz is the Director of the European Documentation Centre of the UAB since 2002. Her main tasks are: 1) Publication of the Newsletter 2) Website design and management 2) Community manager 3) Organisation of activities related to the EU 4) Design and teaching of EU courses 5) Contributions in newspapers and other media.
Within EUCONAS Muñoz is in charge of the preparation of didactic material and the resources circulated through the Centre of European Documentation (CDE). It includes sorting out basic bibliographic material and case law, and compiling it into a structural format. This material is distributed not only to the direct participants of the course, but also to the entire civil society through the specific website and social networks.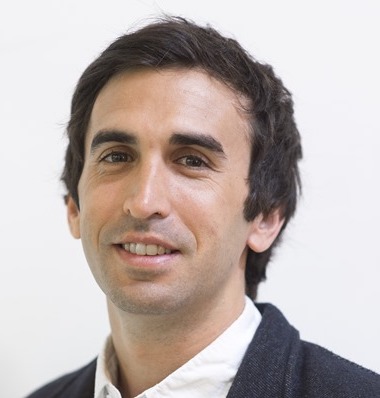 Mr. Santiago Ariel Villar Arias
Assistant
Santiago Ariel Villar Arias is an Argentine/Spanish lawyer and works as Project Manager for the ITFLOWS Project (H2020). He worked as a researcher at the Barcelona Centre for International Affairs (CIDOB) for more than four years, mainly in the Latin American department, and also within European projects (FP7 and H2020). He graduated in Law from the Universidad Nacional de Mar del Plata (Argentina) and he holds a postgraduate degree in Banking Law from the U.C.A. (Argentina). He holds a Master's Degree (with honours) in European Union Studies from the Institute d'Études Européennes of the Université Libre de Bruxelles (Belgium) and a Master's Degree in International and European Union Law from the University of Valencia (Spain). In Argentina, he worked as a lawyer for more than five years and as an assistant professor in Banking Law at the Universidad Nacional de Mar del Plata. During the last seven years, he has been studying regional integration, both European and Latin American, mainly focused on the relationship between Mercosur and the EU, and Latin American integration processes. He has also been involved in research groups on topics related to the EU external relations (mainly the Kosovo and the Syria crises). He has published several articles, book reviews and essays, including chapters for books.